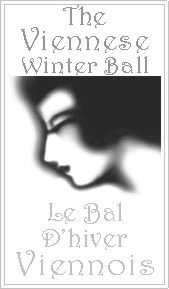 at the National Gallery of Canada.
---
The Viennese Winter Ball would like to thank the Ottawa Citizen, and in particular Citizen reporters Jennifer Campbell, Gay Cook and Shannon Proudfoot, and Citizen photographers Wayne Cuddington, Ashley Frazer, Kier Gilmour and Bruno Schlumberger, for the extensive and excellent coverage of the 2006 Winter Ball.
All articles are reproduced with the permission of the Ottawa Citizen.
Glittering Nights (PDF, 145KB)
The Debutante Diaries (PDF, 583KB)
The Debutante Diaries (cont.) (PDF, 589KB)
The Debutantes (PDF, 1387KB)
The Cavaliers (PDF, 1417KB)
'The most elegant affair of our lives' / The Viennese Ball by the Numbers / A glittering night of magic and memories (PDF, 3338KB)